The mail man has been real busy round this neck of the woods!!!!!
Another Package in the mail and this time from Nitschke 066!!!
Steve is my good close friend. I sent the brother a painting for his home and he has just bombed me with the coolest gifts for Xmas!!!
Here have a look!
1 Massive von Erck pipe!
Pound of McClelland 2015
100g Reiner Blend 71
2 tins Butera Kingfisher
2 100g tind McClelland Xmas Cheer 2002
and some gifts for my son for Xmas in the form of toy Jets he is crazy about!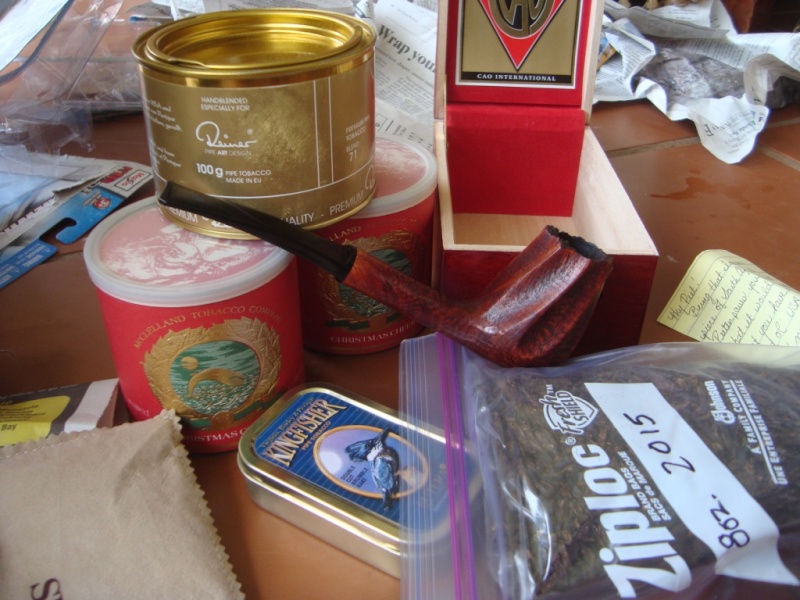 Steve is my brother from another mother!!
Again, you lift my spirits after a period of illness and you are a good friend.
The world of Pipe smoking and this forum is enriched by your presence!!
Nitschke 066 the brothers of briar Salute you!