Just to start off I want everyone to know that I love Meerschaum pipes. I first picked one up in 2004 when my ship (I was in the US Navy) pulled into Aksaz Naval Base, Turkey. I knew nothing about pipes at the time but it had a really unique snarling wolf's head design that I had never seen before or since. When I returned home I gave the pipe to my Dad (unsmoked) because at the time I was strictly cigarettes and cigars. Long story short I smoked it once with him but I don't remember much else.
Skip ahead 10 years. About two months ago I decided to pick up pipe smoking and ditch the cigarettes (still got cigars). I purchased my first pipe from FloggleWerks, a Myrtle wood churchwarden. I like it and I continue to smoke it but one evening my Dad and I were sitting around the camp fire and we light up our bowls. He lights up his meer and I my churchwarden. The bowl on his is about 3/4" deeper so naturally I finished first. While we were just kicking back he hands me his pipe and says finish the rest. I started puffing on it and even though we had the same tobacco the flavor from his pipe was much more vibrant. I was amazed at how much better the tobacco tasted. That sealed the deal for me. The next day I went online and bought two for myself. Not nearly the beauty of his and double the price, but I don't have direct access to the source now either.
I now have my churchwarden, an old briar that was my grandpa's, and about seven meers of all shapes and sizes. I love the uniqueness of some of the pipes as well as the way they smoke. I haven't posted any pictures at this point but I'm going to start now. One of the pipe makers I ordered from included a letter with his pipe stating that he does custom orders. I thought to myself "That'll cost an arm AND a leg". I couldn't be further from the truth. I had scoured the internet looking for a Raven pipe (HUGE Baltimore Ravens fan). None to be seen.  I emailed Bahri Tuner (tunerb@yahoo.com) about making one and he jumped at the chance. He said he would work on it, send me pictures of the finished product and let me know the price. All he had to go on was a picture I found online and he knocked it out of the park!! I couldn't believe the quality and detail. What I really couldn't believe was the price. $90 total including shipping from Turkey. I really can't sing Bahri's praises enough. I already have one of his pipes and it smokes like a dream. The Raven pipe is on its way now but here are the pictures he sent me.
Are there any other meer lovers out there? What are your thoughts about meer vs. briar/other? I'd love to see more pictures if anyone is willing to share. Thanks for reading and I look forward to the replies.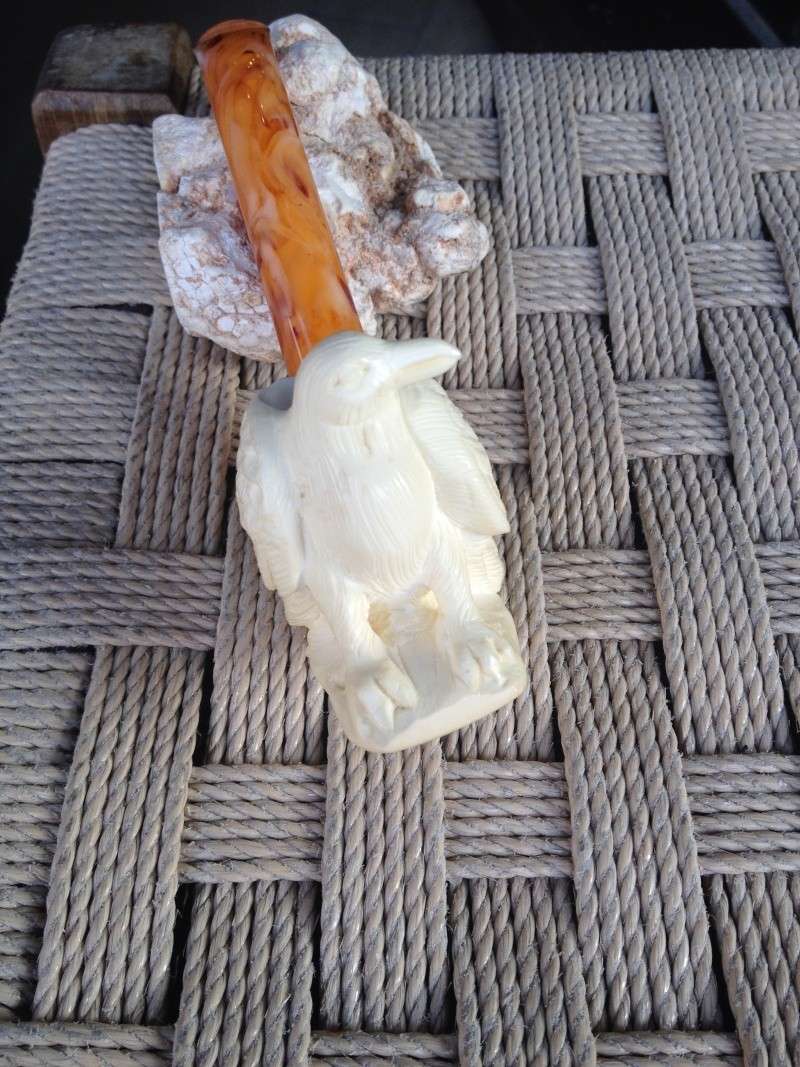 " />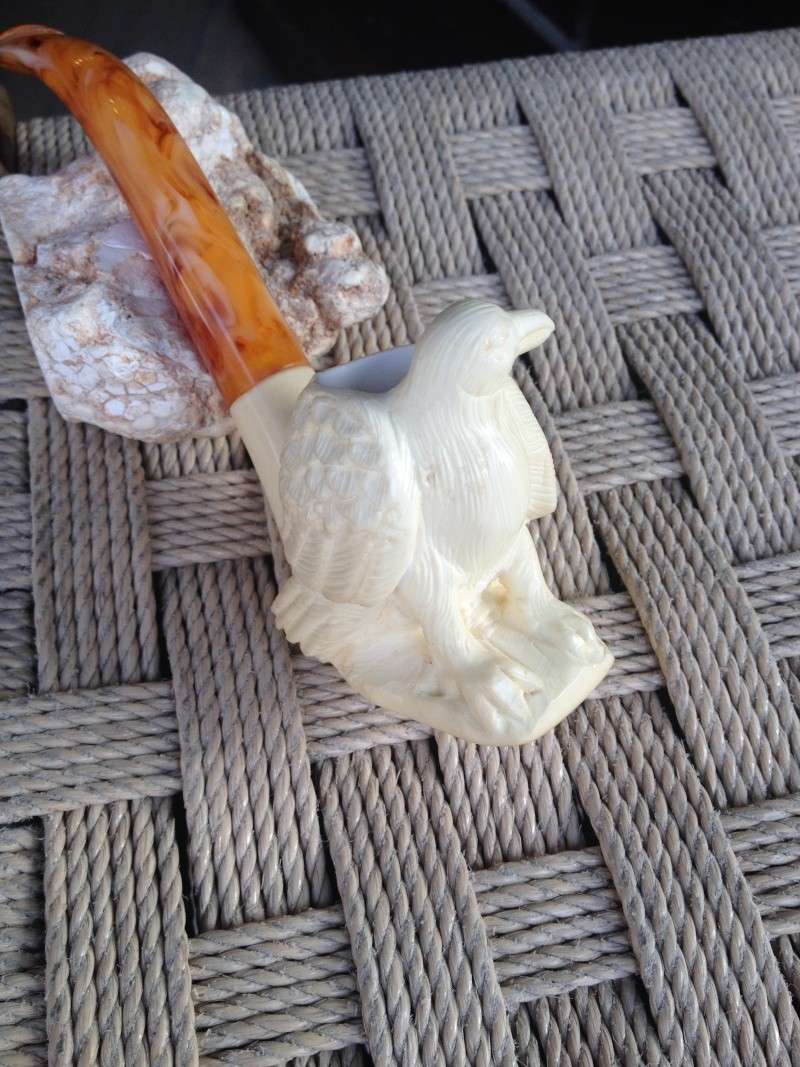 " />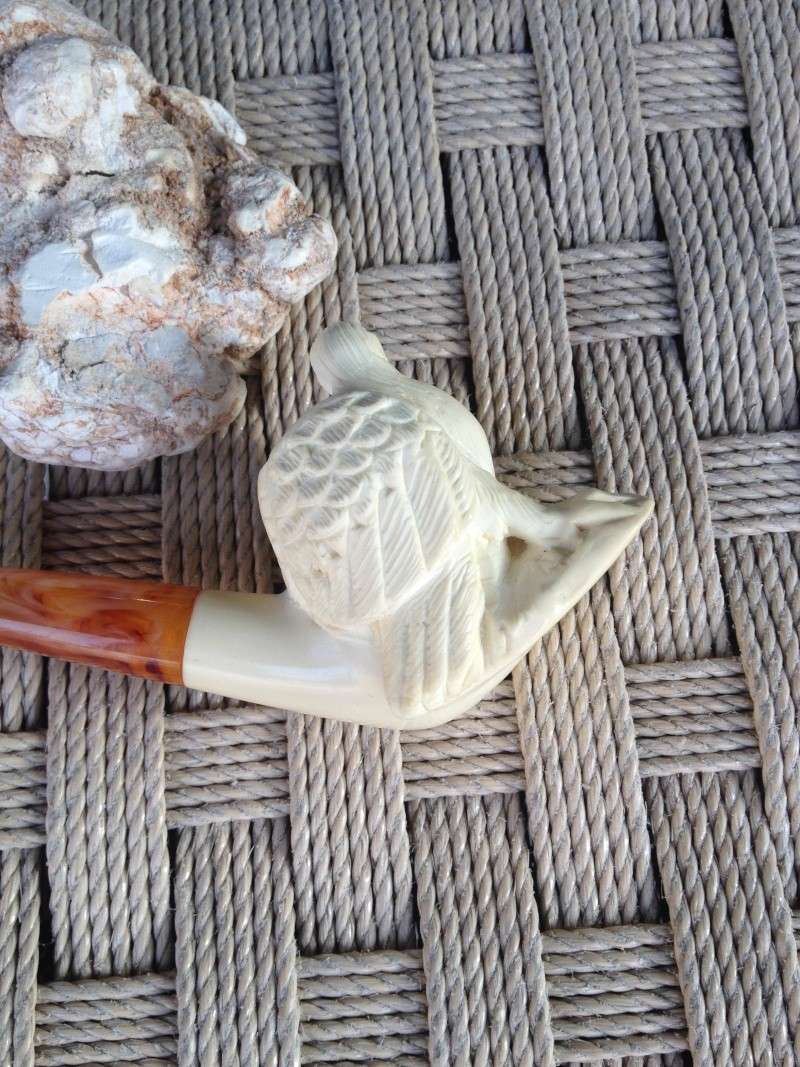 " />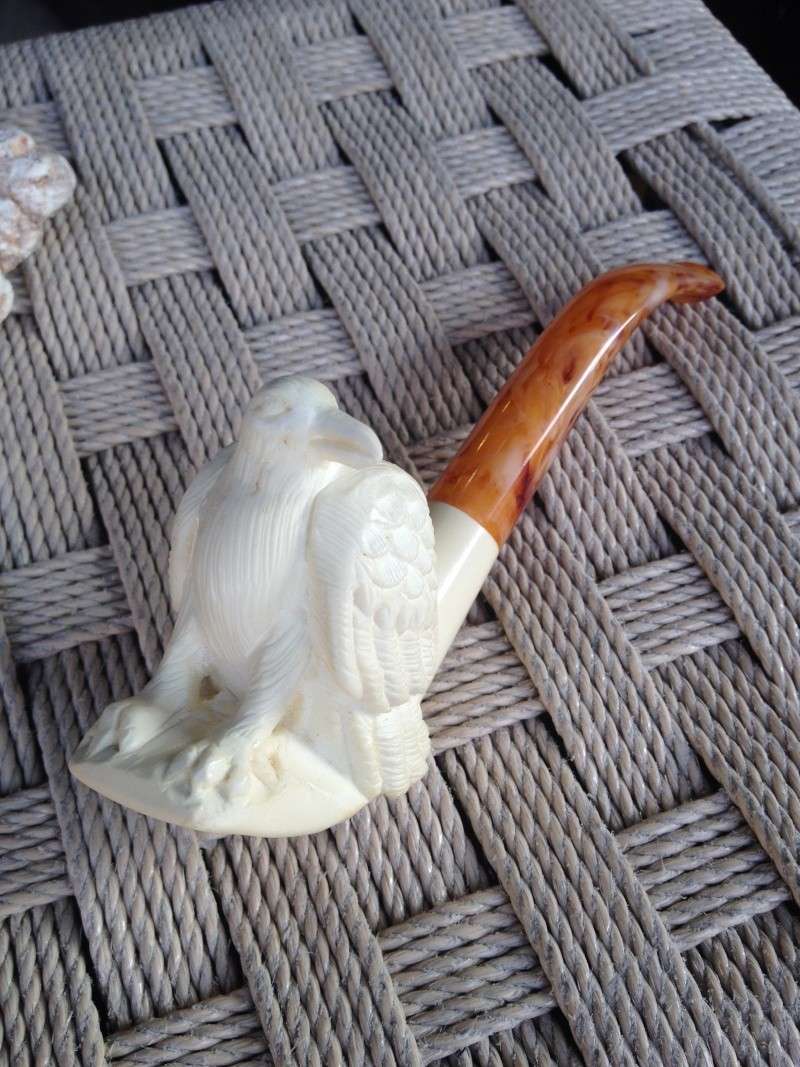 " />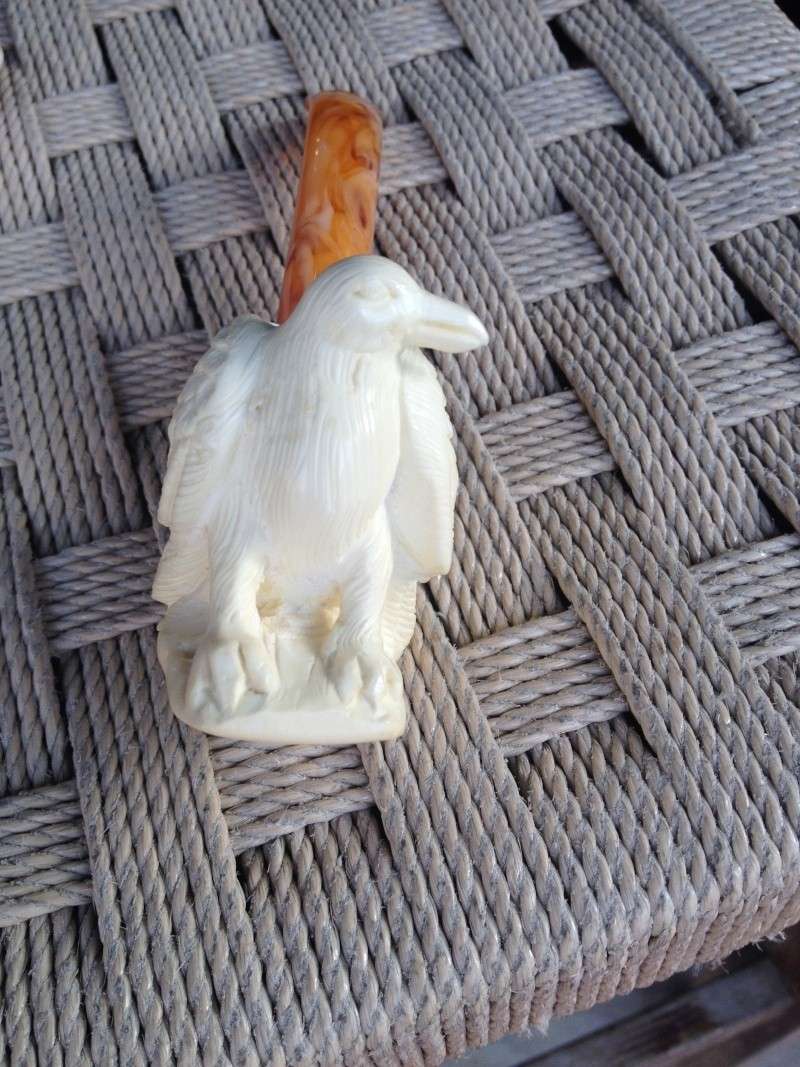 " />