Well, don't quite know what else to call it. I picked up a nice little GBD straight prince at my local market for a shade under 4$ on the weekend (Stop! Thief! I hear you cry). Brass insert in the stem and linear "Made in England" stamp peg it as a pre transition.
Oddly, for me in my vast inexperience at any rate, the button has a centre slot and two holes either side thusly (sorry, no pic):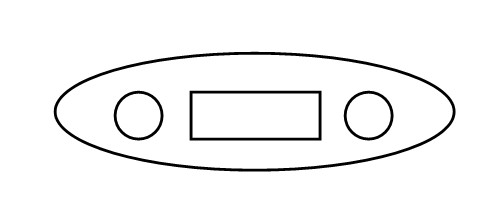 The three converge into a single airway about 2 - 3cm into the stem.
Cursory browsing on the net yields nothing similar. In my view that means one of two things.
Either:
a) it's very rare, or
b) it's so unremarkable a gimmick as not to warrant comment.
Either way. it seems a bit fussy to me and seems likely to present extra hassle when cleaning. I'm of half a mind to just turn it into a single wide slot with a square needle file.
Thoughts, comments, advice?