So I bought 'em.  $7.43 and free shipping.
Instead of the cool little glass bottles with the mini cork stopper.
These look like they will be great for samples, daily carry, etc.
1 1/4" in diameter.
http://www.ebay.com/itm/161811819943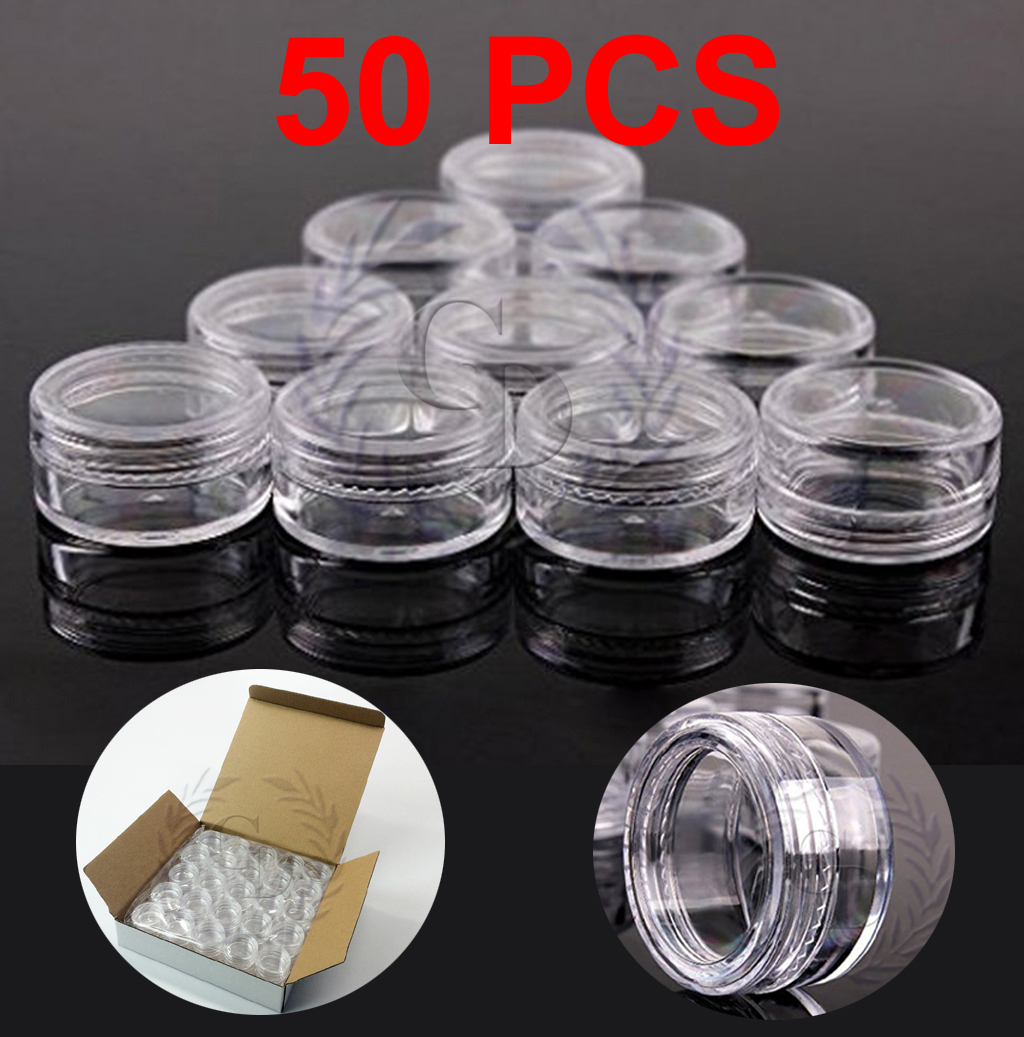 If you don't like the above style or size there are others...so many others...
http://stores.ebay.com/Golden-Depot/Jars-Containers-Bottles-/_i.html?_fsub=7277346016