Pen finally came in today. Gorgeous. Washed it out with the obligatory few drops of Dawn dish soap in a cup of warm water, rinsed it with clear & dried it well with a clean paper towel. Inked it up and sat down for a trial.
Now Platinum pens are KNOWN for having a fair bit of feedback. The nibs are designed that way. On purpose. But the nib on this pen is like glass. Quite a surprise...but fine with me. Itís actually smoother than any Sailor pen I have. And those are known for being super smooth. How nice.
The Platinum nib on this one is a Broad...but being a Japanese nib it is very much like a Western Medium. Very nice and with a good flow.
The only glitch is that Platinum uses proprietary cartridges and converters. But I recently discovered they also make an adaptor that allows the use of International Standard items. See below...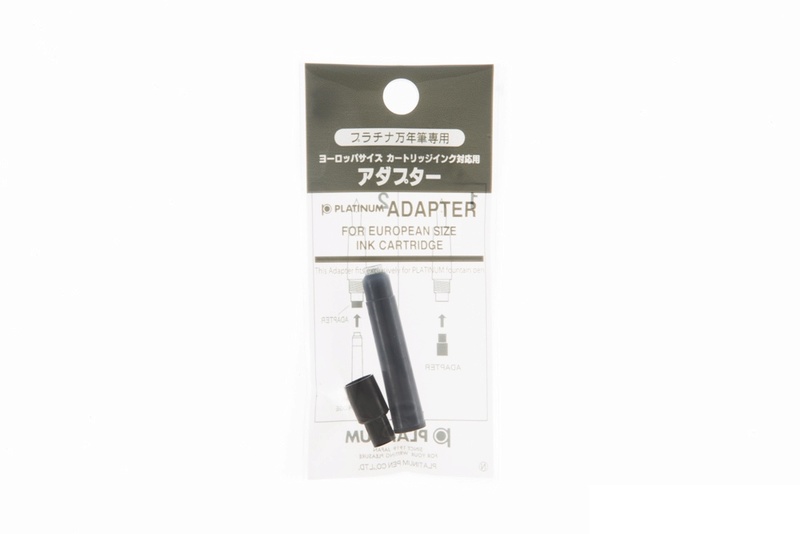 If I named my pens, this one would be ĎLouisí. For, as Rick said to Capt. Renard at the end of Casablanca...ĒLouis, I think this is the beginning of a beautiful friendship."
_________________
Council Member, Trading Post & General Site Moderator.
Founding BoB Bombers Squadron Commander, Un-Ret