My wife got me a temperature controlled humidor for Christmas last year and I've about got it full already.  I'm mainly keeping boxes in it for longer term storage compared to loose sticks in my desktop humidor.
I had to salt test and adjust the hygrometer in it but it's on the dot now and stays there with the use of propylene glycol.
Here it is: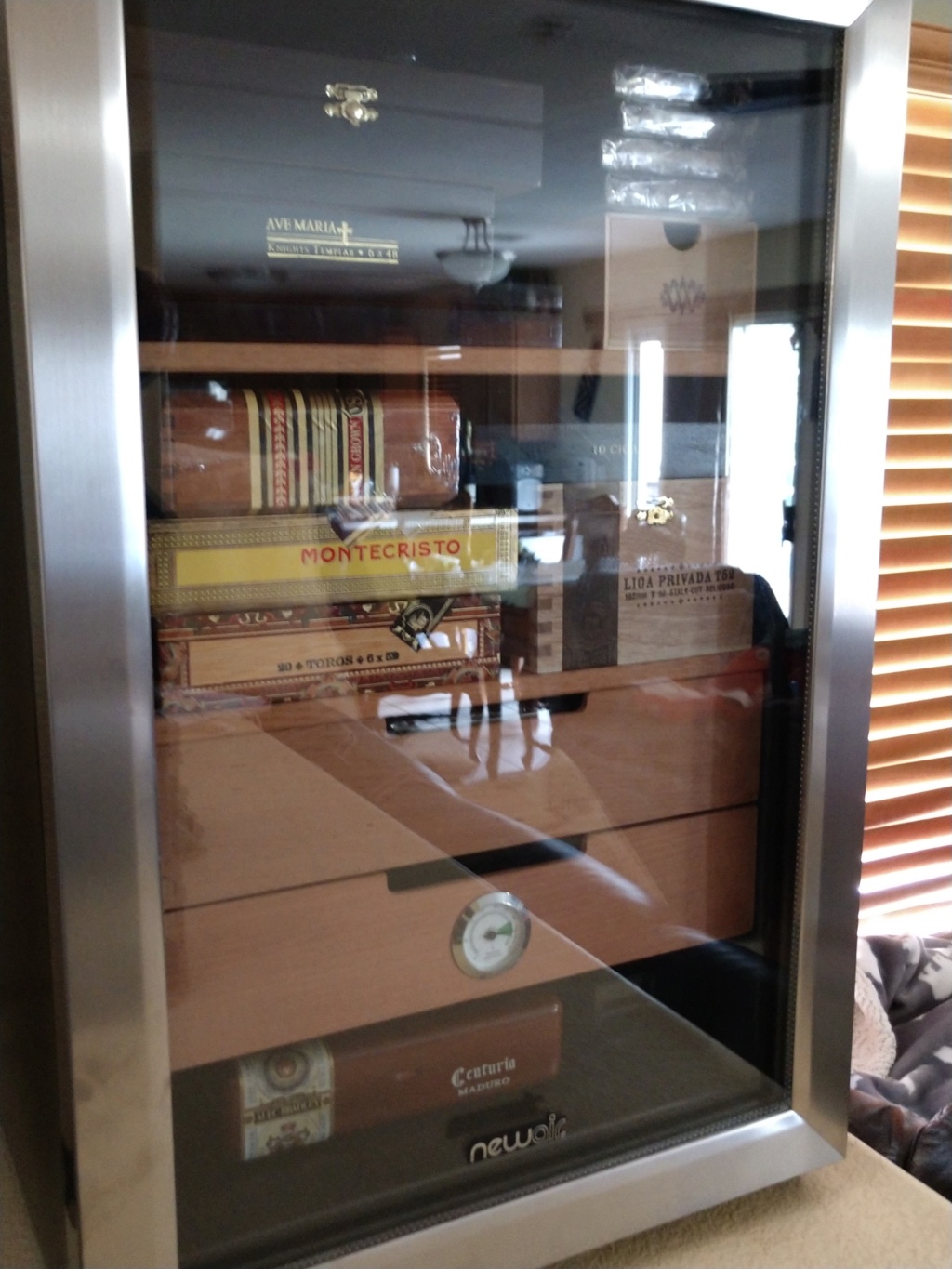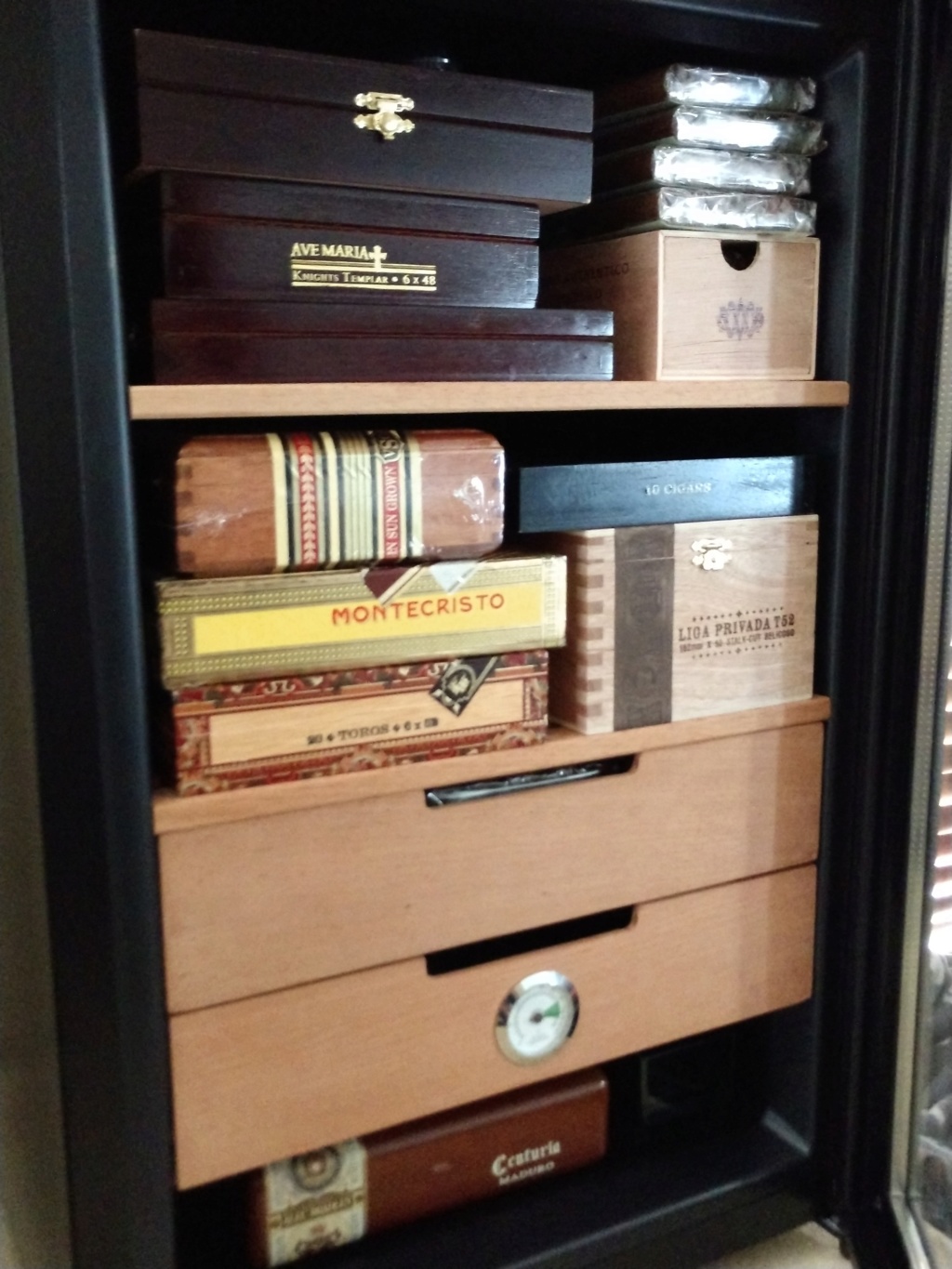 This thing really works.  When you open the door it feels and smells like walking into a professional humidor.